Amplifying the best minds in business
Digital Profiles
Self-directed professional profile on TheStreet.com and CSQ.com includes headshot, bio, contact information, and acts as a hub for all published thought leadership
Published Articles
Thought leadership articles published on award-winning and nationally recognized sites TheStreet.com and CSQ.com
Top of Search
9 out of 10 of C-Suite Advisors appear on the first page of Google
C-Suite Advisors™ at a Glance
Our members are best-in-class trusted advisors with minimum qualifications to join.

Two Professional Profiles
C-Suite Advisors™ receive self-directed profiles on award-winning CSQ.com and global top 20 business site TheStreet.com.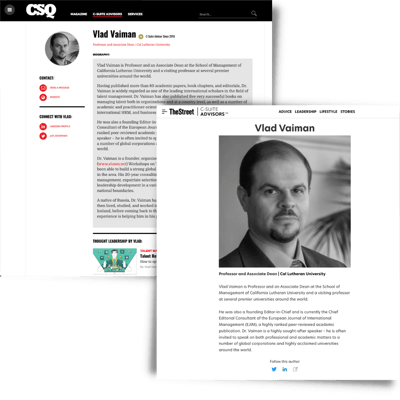 Expert Articles on Two Sites
Qualified C-Suite Advisors™ publish thought leadership to both CSQ.com and TheStreet.com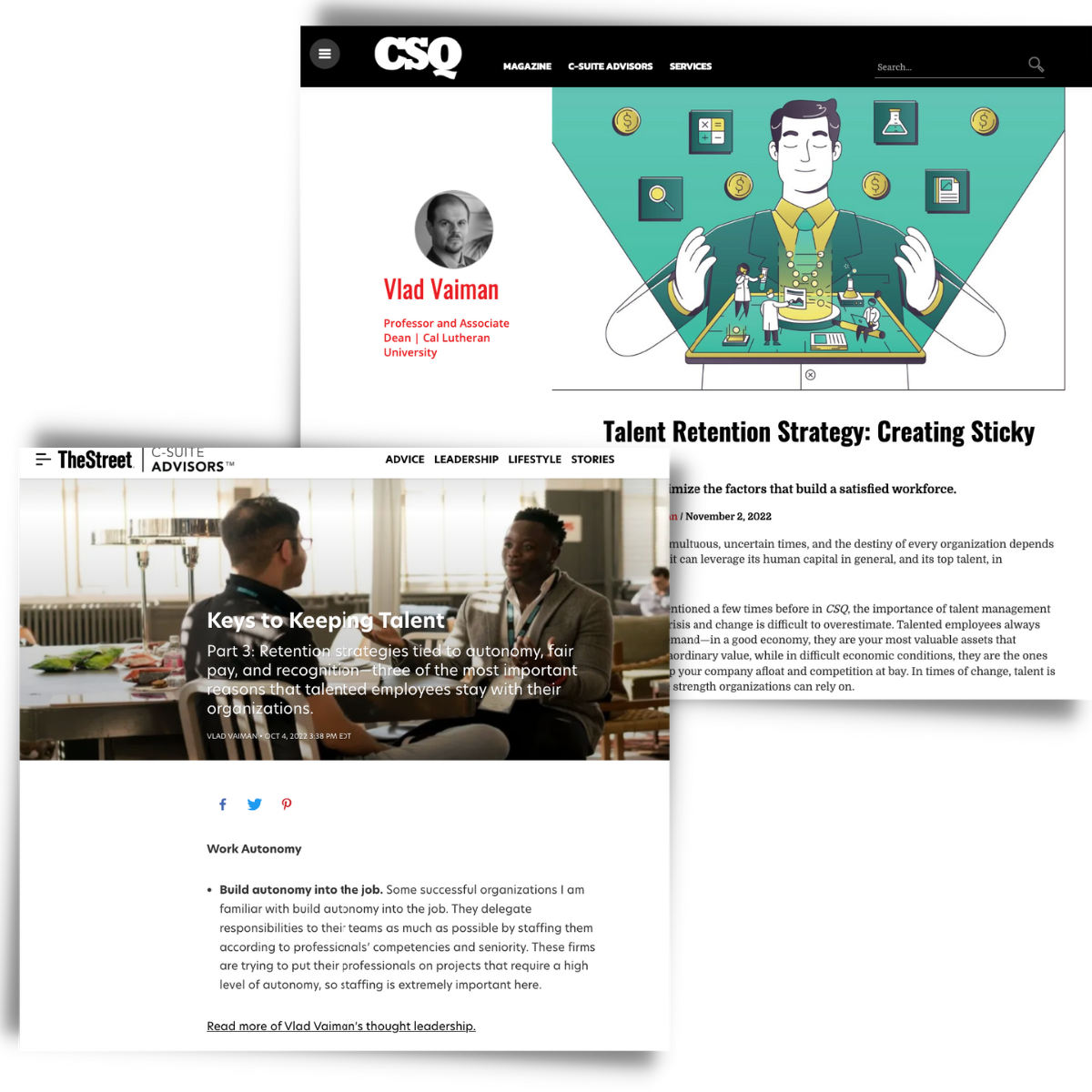 Amplified Search Results
C-Suite Advisors™ and their thought leadership are featured alongside viral authentic content featuring the world's most groundbreaking leaders and entrepreneurs. The SEO, as a result, means primary digital real estate for you and your content.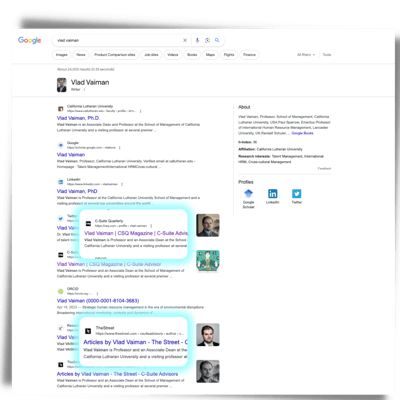 © C-Suite Media inc. All right reserved. |

Privacy Policy

and

Te

rms & Conditions

| CSQ, C-Suite Quarterly, C-Suite Advisors and C-Suite Advisory are registered trademarks of C-Suite Media, Inc.